As the summer months draw to a close and and we enter the last quarter of in 2006, it's time to start focusing our thoughts on the new year ahead. What better time to start planning our businesses for 2007. If you've ever wanted to have a multiple streams business, the following article should be right up your alley. Alicia M. Forest, Multiple Streams Queen & Coach (TM) shares her step-by-step basic outline of how to start a Multiple Streams business from scratch.
Your Timeline to Multiple Streams Success
by Alicia M. Forest, MBA , Multiple Streams Queen & Coach(TM)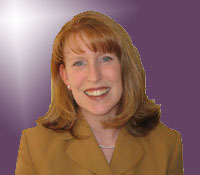 I'm often asked the following questions:
What is the realistic expectation for starting an online Multiple Streams business from scratch, to getting cash flow from online products?
What are the steps at each stage?
And how much money can I realistically expect to make at each stage?
If you're implementing a multiple streams approach, it's important to be prepared for the time it takes to build your business (this is not a get-rich-quick model, but a potentially highly profitable one with sustainability) and to set realistic expectations of when you'll start to see a profit from your offerings.
What follows is a step-by-step basic outline of how to start a Multiple Streams business from scratch – the steps to setting up a Pink Spoon page, working through the Marketing & Product Funnel, what kind of investment to make along the way and what kind of return can be expected.
Know that this is just a outline. You can always move through the timeline faster or slower, depending on your time and efforts.
So let's take a look at the three phases of the timeline – for simplicity sake, I've indicated a month by month timeline, as if you were to start January 1st.
Phase 1: Problem/Solution
0 – 3 months (Jan – Mar)
Revenue: 0
This is the stage where you define who your market is. Who do you want to help? What are their biggest problems? Do the research and get in touch the biggest issues your market is facing. One of the best ways to do this is to simply ask them – do an online survey with the question 'What is your biggest challenge?'
From this information you can build your first 'one banana' website, offering a free gift (Pink Spoon) in exchange for their email address.
Phase 2: Driving Traffic
4 – 6 months (Apr – June)
Revenue: 0
List: 500 – 1000 people
You have a website, you have a Pink Spoon. Now you need to start driving traffic to your site so you can build your list of names/email addresses.
It is important to build your relationship as you build your list. Keep in regular touch with people through a newsletter or series of autoresponders. Be engaging and helpful, and keep asking questions. Provide them value while also providing them an opportunity to get to know you. Remember, people buy from people that they know, like and trust.
Phase 3: Show Me the Money
7 – 12 months (July – Dec)
Revenue: $500 – $1500+/month
List: 1000 – 2000+ people
Once you have gotten to know your market, identified their problems, built trust, etc., it's time to start selling them products that will help solve their problems. Ebooks and/or teleseminars are a great place to start.
After 6 months of research, driving traffic and building a relationship with your list, it would not be unreasonable to start making $500 – $1000/month. For example, if you sell a teleseminar at $97 with 20 spots you've made $2000 right there (and more for selling the audio later). Or if you offer an e-book for $27 and you sell 50 copies, that's another $1350.
Phase 3 doesn't have an end date, unless you pull the plug. Continue to talk to the people on your list, keep in touch with what they want, and create products that they want to buy to keep moving them through the Funnel.
Multiple Streams Queen & Coach(TM) Alicia M Forest, MBA, is the founder of ClientAbundance.com, the enlightened way to driving an abundance of clients to your business. Receive your FREE 5-day ecourse "5 Keys to Wild Abundance in Your Business" now by visiting www.ClientAbundance.com.

In business since 1991, Terry Green is the founder/CEO/President of BizEase Support Solutions, an American-based, online marketing support company comprised of a team of talented professionals from around North America. BizEase excels at providing speakers and business coaches worldwide with seamless online marketing solutions, from setting up shopping carts and editing video, to writing blog posts and managing Social Media and PR campaigns. BizEase clients (who span five continents) take great joy in allowing the BizEase team to take care of the details so they can get back to doing what they do best! Click here to get our weekly tips ezine delivered to your inbox every other Friday, with tips on plugins, apps, and tools to make you more productive today!