WORKING ON YOUR BUSINESS NOT IN YOUR BUSINESS
by Cheryl Vallejos
"Once you recognize that the purpose of your life is not to serve your business, but that the primary purpose of your business is to serve your life, you can then go to work on your business, rather than in it."
~ Michael E. Gerber, author of The E-Myth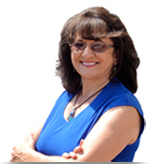 Does this describe you? You became an entrepreneur and started a business because you had a passion. You love what you have a gift for, whether it's coaching, counseling, writing, selling, teaching, etc. Of course, you hoped to build a successful and profitable business around your talent or skill, though building a business is not necessarily one of your skills. You may have fallen into the trap of working IN your business, happily serving clients, giving your gift. When it comes to working ON your business, however, you fall short. You hate selling or marketing or following up. You may get lucky meeting people through networking or getting referrals, but you'd rather wait for the phone to ring then pick it up to cold call. In essence, you may not have any SYSTEMS that are helping you run your business.

In Michael Gerber's books, The E-Myth and The E-Myth Revisited, he suggests treating every business like a franchise. You're probably thinking, "I don't plan on franchising" or "I'm not a franchise type business." What Gerber suggests, however, is that franchises have systems that allow each franchise to run successfully and identically to all the other franchises. So even if you have no intention to franchise your business, you can apply the principle to just about any business.
See if any of these franchise model rules might work for your business:
The model will provide consistent value to your customers, employees, suppliers and lenders beyond what they expect.
The model will stand out as a place of impeccable order.
All work in the model will be documented in an Operations Manual.
The model will provide a uniformly predictable service to the customer.
The model will utilize a uniform color, dress and facilities code.
How do you get to that place? Well, you will have to take time to work ON your business-initially you'll need more time to set up systems, later on you'll need time for maintenance. Let's look at an example. Suppose you have a tutoring business and you employ six tutors.
In your business mission statement, you will get clear about the value you provide, such as helping students pass major exams, or providing part-time employment to exceptional college students.
Your business location needs to be organized and comfortable, especially if it's a home-based business.

Feedback forms will

An Operations Manual will help new employees get clear on their job description and allow someone else to run the business if you want to take a vacation.
Feedback forms will allow you to gauge the effectiveness and predictability of your service.
You may have logo shirts for all your employees to wear and put your logo on all materials.
Working ON your business and not just IN it, will provide you with greater freedom and more opportunity to grow your income. And aren't those two of the primary reasons you started your own business?
Copyright 2005, Cheryl Vallejos
Want more profit and success in your business?
Cheryl Vallejos, Author, Motivational Speaker, Certified Business Coach and Consultant. Visit: www.PrimeLeaders.com for more articles and ways to improve leadership skills, business development tools and ways to increase profits. Vallejos is a resident of Heritage Highlands in Dove Mountain.
2004 © Cheryl Vallejos, Prime Leaders, [email protected]

In business since 1991, Terry Green is the founder/CEO/President of BizEase Support Solutions, an American-based, online marketing support company comprised of a team of talented professionals from around North America. BizEase excels at providing speakers and business coaches worldwide with seamless online marketing solutions, from setting up ecommerce solutions, membership sites, web design and maintenance, to writing blog posts and managing Social Media and PR campaigns. BizEase clients (who span five continents) take great joy in allowing the BizEase team to take care of the details so they can get back to doing what they do best! Click here to get our bi-weekly tips ezine delivered to your inbox every other Friday, with tips on plugins, apps, and tools to make you more productive today!