When NOT to Publish a Book
by Fern Reiss, CEO, PublishingGame.com/Expertizing.com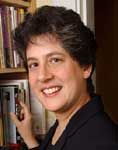 I spend a lot of time talking to authors about how to publish, and successfully publish, their books. But today I'd like to talk about when—and why—you should NOT publish your book. Read on.
If you're not thrilled with the topic. It takes several years—yes, years—to successfully position a book. If you're not prepared to write and talk about your book's topic for the next three to five years, minimum, then don't publish the book. Choose another topic, one in which you can marinate more happily for a longer period of time. Even a successful topic, done beautifully, sometimes takes time to get going. Make sure you're sufficiently enamored of your topic that you can give your book the time it requires to fly.
If you don't have decent credentials. These days, to be successful, authors need a platform. If you don't have credentials that match up with the topic of your book, then run out and get the credentials, or consider partnering with someone who already has them. And if that seems impossible or untenable, then shelve the book. You can't do a book credit without having the proper credits as an author.

If your book's content is too changeable
If the book you want to publish won't withstand the winds of time—or even a few minutes of shelf life—then it's probably not the book you should be publishing. For example, if your book is filled with URLs and website citations that will constantly be changing, it will be almost impossible to keep it sufficiently updated to be useful to anyone. In that case, figure out a way to recast it so that it's less volatile—for example, making a website for the book with lists of URLs on the website—but keep in mind that then you'll have to keep those lists current, always. Or pick another topic entirely.
If you don't like publicity. Many authors don't particularly love doing publicity for their books. But if you really can't stomach the thought of doing the necessary publicity—any publicity—then you need to reconsider whether you're ready to do this book. You can't sell a book successfully today without beating the publicity bushes—so either resign yourself to doing the publicity, or give up on the book idea. (And no, hiring a PR firm won't really let you off the hook—they'll definitely make it easier, but you're still the one who has to go on the radio or TV show or be interviewed by the newspaper or magazine. It is still, ultimately, your book.)
If it's not the book you wanted to write. This will seem antithetical to some authors who would write anything in order to get their name on a book, but sometimes in your career you'll be pressured into writing a book that just isn't the book you had in mind. Perhaps it will happen because your literary agent knows he can sell one book, even though you had hoped to write another. Perhaps it will happen because your readers will come to expect a certain type of book from you, which will make it financially difficult to write another. (Imagine Stephen King switching to the romance niche, and you understand the dilemma.) Regardless, as an author, you need to write what's in your heart, regardless of whether it's the most marketable book you could write, regardless even of whether it's saleable. Sometimes, you just need to be true to yourself as an author.
So if these scenarios describe you—put the book aside for a while, and see if another idea comes along. Sometimes, the muse is just waiting for you to pay attention.
Fern Reiss is CEO of PublishingGame.com, offering books, workshops, and consulting on how to get a literary agent, publish, and promote a book. She is also CEO of Expertizing.com, teaching people how to get more media attention for themselves and their business; in the past six months, she's been quoted in over 100 publications from the NY Times to Wall Street Week. Sign up at http://www.PublishingGame.com/signup.htm for her complimentary monthly email newsletter on how to get more media attention for yourself, your book, and your business.

Send to Kindle
In business since 1991, Terry Green is the founder/CEO/President of BizEase Support Solutions, an American-based, online marketing support company comprised of a team of talented professionals from around North America. BizEase excels at providing speakers and business coaches worldwide with seamless online marketing solutions, from setting up shopping carts and editing video, to writing blog posts and managing Social Media and PR campaigns. BizEase clients (who span five continents) take great joy in allowing the BizEase team to take care of the details so they can get back to doing what they do best! Click here to get our weekly tips ezine delivered to your inbox every Friday, with tips on plugins, apps, and tools to make you more productive today!