by Fern Reiss, CEO, PublishingGame.com/Expertizing.com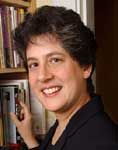 How do you get journalists to write articles about you? In the past year, I've been featured in over 100 magazines and newspapers worldwide (including many of the biggies, from The New York Times to Fortune Magazine). How do you get that kind of attention for your book or business? Here are my top techniques. (See my special report, http://www.PublishingGame.com/mediareport.htm for an even deeper look at how to maximize your media attention.)
Be media worthy
This should be obvious, but even experienced publicists seem to overlook it. Journalists are looking for news, for trends, for cutting-edge story ideas. They're not looking for "I published a new book" or "I hired a new employee" or "I have a great new business idea!" Even though those sentences have the word 'new' in them, that's not sufficient for most journalists, whose first reaction is, "Who cares?" If you can satisfactorily answer the "Who cares?" then you're well on your way to nailing down a story.
Learn to coin juicy sound bites
Besides having a newsy story to tell, it's also helpful if you can present it in a juicy, clever way. Most of the stories that are covered by today's media profile people who can tell a good story in an interesting way. Get some consulting or take a class with someone whose expertise is coining sound bites in order to maximize your ability to be quoted. (I offer this consulting, as do others.) What do I mean by a sound bite? Take, for example, the time I was featured in a major wire service syndicated news story, in a story on the bankruptcy of WonderBread. My quote—which appeared first in an article that also quoted the CEOs of Krispy Kreme and Bruegger's Bagels—was "America's donut days are dead." (If you don't understand why that was a desirable quote, quickly run out and get some training!)
Send out publicity releases regularly
On a consistent basis, send out press releases on whatever you're doing. Depending on your business objectives, you might want to send out releases monthly or weekly, but try to develop a regular pattern that reporters can rely on. Barbara Corcoran, whose company became famous as New York City's biggest residential real estate group, attributes much of her tremendous media success to the regular publicity release of "The Corcoran Report," where she quantified the average condo and co-op sale in the city. Use one of the low-cost or free press release services for your frequent communications, and a more upscale press release service infrequently for your particularly important communications.

But do targeted publicity too
Don't just send generic press releases to publications randomly; do targeted publicity as well. When you speak to most publicists, their idea of targeted releases is sending to 500 publications instead of 10,000. When I say targeted publicity, I mean zeroing in on one publication, and one editor or journalist at that publication, to whom to address your story. A few years ago, when I wanted some major international publicity for Expertizing, I sat down with all the business magazines and decided which one was most appropriate; then I read back stories by everyone on the masthead until I'd zeroed in on the journalist who was most likely to appreciate my story. I sent him a press release—just one press release, just to him. Two days later he phoned, and a few weeks later he attended my all-day Expertizing Workshop in Boston. The result? A full page story in Fortune Magazine. (More on how to target publications most effectively in the Expertizing Publicity Forum— http://www.Expertizing.com/forum.htm)
Sign up for the Expertizing Publicity Forum
If you're promoting a nonfiction book or general –interest business, consider my new Expertizing Publicity Forum, where each week you can tell top journalists about your business—and hear their personalized tips on how you can best promote it, and whether they're interested in writing an article about it for their publication. Participants have gotten placement in everything from The New York Times to USA Today, and two participants got literary agents and big publishing deals! For more information, check out http://www.Expertizing.com/forum.htm.
If you'd like to get the top 18 tips on getting more media attention for your book and business, get Fern's $11 7-page special report "Get Media Attention for Your Business: 18 Techniques to Attract Journalists to Write About You" at http://www.PublishingGame.com/mediareport.htm. Or join the Expertizing Publicity Forum where you can pitch your book or business to journalists from national publications each week; spaces are going fast at http://www.Expertizing.com/forum.htm.

In business since 1991, Terry Green is the founder/CEO/President of BizEase Support Solutions, an American-based, online marketing support company comprised of a team of talented professionals from around North America. BizEase excels at providing speakers and business coaches worldwide with seamless online marketing solutions, from setting up shopping carts and editing video, to writing blog posts and managing Social Media and PR campaigns. BizEase clients (who span five continents) take great joy in allowing the BizEase team to take care of the details so they can get back to doing what they do best! Click here to get our weekly tips ezine delivered to your inbox every other Friday, with tips on plugins, apps, and tools to make you more productive today!