by Fabienne Fredrickson
"A desire can overcome all objections and obstacles." -Anonymous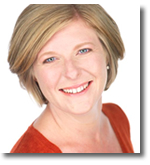 You'll always get objections. Let's face it. You may have the world's best service, the best product available in your category or industry, but no matter what you do, no matter how good you are, you're always going to have to deal with objections.
What's the nature of objections, anyway? I believe most people simply have limiting beliefs of some sort; old conditioning that often keeps them from succeeding. It may be fear of failure, fear of success, fear of being ripped off, fear of overwhelm, etc. Problem is that these objections keep them from finding the solutions that solve their most pressing problems. Their self-doubt gets in the way of their success.
[Read more…]
In business since 1991, Terry Green is the founder/CEO/President of BizEase Support Solutions, an American-based, online marketing support company comprised of a team of talented professionals from around North America. BizEase excels at providing speakers and business coaches worldwide with seamless online marketing solutions, from setting up ecommerce solutions, membership sites, web design and maintenance, to writing blog posts and managing Social Media and PR campaigns. BizEase clients (who span five continents) take great joy in allowing the BizEase team to take care of the details so they can get back to doing what they do best! Click here to get our bi-weekly tips ezine delivered to your inbox every other Friday, with tips on plugins, apps, and tools to make you more productive today!