by Fern Reiss, CEO, PublishingGame.com/Expertizing.com
Join Fern's Facebook Writing and Publishing group at http://harvard.facebook.com/group.php?gid=6138914001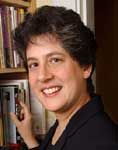 'Social networking' has become the latest buzz phrase – but what is social networking exactly, and why would you want to get involved in it? The answer is that social networks—Facebook, LinkedIn, Ryze, Bebo, MySpace, etc—are fast becoming a phenomenon worth paying attention to, and are potentially poised to usurp many of the publicity and advertising dollars formerly vested in the more traditional media. In today's world, you become known by the talks you give and the articles you write. In tomorrow's world, you'll be known by your online profile. If you're an author, independent publisher, or small business owner, the earlier you jump in and get involved, the more connected you'll be five years from now—and the better your business will be doing.
Here's how to get started:
[Read more…]
In business since 1991, Terry Green is the founder/CEO/President of BizEase Support Solutions, an American-based, online marketing support company comprised of a team of talented professionals from around North America. BizEase excels at providing speakers and business coaches worldwide with seamless online marketing solutions, from setting up ecommerce solutions, membership sites, web design and maintenance, to writing blog posts and managing Social Media and PR campaigns. BizEase clients (who span five continents) take great joy in allowing the BizEase team to take care of the details so they can get back to doing what they do best! Click here to get our bi-weekly tips ezine delivered to your inbox every other Friday, with tips on plugins, apps, and tools to make you more productive today!