Still More Media Attention for Your Book
by Fern Reiss, CEO, PublishingGame.com/Expertizing.com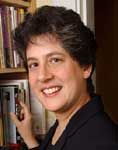 If you can't get journalists interested in writing about your book, it doesn't matter how good your book is: It's going to be hard to find an audience. So how can you pitch your book to journalists to get them interested? Here are some tips on effective media pitches:
Tie in to the news. The easiest way to get journalism attention for your book (or anything else, for that matter) is to tie your topic in to the news. A few years ago, I noticed a Voice of America journalist looking for sources for a story. My book, "Terrorism and Kids: Comforting Your Child," had been a small-press bestseller in the US, but I wondered if Voice of America might provide a new, overseas audience. Unfortunately, the journalist wasn't doing a piece on terrorism—his subject was the sudden popularity of home theatre systems. By tying in to current events, however, I was able to get my book on terrorism into his piece on home theatre systems, with this email: "You can thank Osama bin Laden for the sudden popularity of home theatre systems; Americans, post-9/11, are moving their entertainment into their homes; it's a 9/11 nesting response." That one liner netted me 15 minutes on Voice of America.

Even novels need news hooks. In fact, novels need news hooks more than nonfiction books. Nonfiction books have news hooks built in, by their nature. My book, "The Infertility Diet: Get Pregnant and Prevent Miscarriage" has dozens of automatic hooks because it's non-fiction. I can tie into anything in the news on infertility, miscarriage, pregnancy, etc. But even novels can have hooks: Consider putting something into your novel that ties into an interest, hobby, or pastime of yours, and then focus the media attention on that. If you're a knitter, put in a knitter; if you train golden retrievers, put in a dog. That way, you can tie in to those topics for your media appearances.
Be concise. The quickest route to the journalist's garbage pail is sending them a pitch that's just plain too long: Journalists have extremely limited time limits, and if they can't read your pitch easily, they won't. How long is too long? Keep your pitch to no more than five or six sentences. If you can't say it in under 100 words, you're not ready to pitch it. (The new Expertizing Publicity Forum (http://www.Expertizing.com/forum.htm) is pitching journalists from the New York Times to the Wall Street Journal each and every week—and pitches are limited to 100 words per person. Journalists love being able to skim pitches this quickly.)
Be considerate. In addition to never sending lengthy pitches, follow the other rules of basic email consideration. Don't send attachments to a journalist—ever. And be sure that the subject line is informative. (Something like: "Pitch—New Dietary Approach to Infertility" is perfect, because it both conveys that it's a pitch, and gives the journalist enough information to make a quick decision on whether to continue reading.)
Suggest other sources. Most journalists won't be able to justify devoting a whole story to just your book. So figure out how your book is part of a larger trend or movement, and pitch a few other sources that the journalist can use as well. By presenting a 'package' like this to journalists, you're much more likely to get coverage.
Don't forget the local angle. Even most of the big city dailies prefer a local angle on a national story. So if you're pitching the Philadelphia Inquirer, don't just talk about the national trend; give them the statistics on the national trend, and then share an anecdote or source that has a Philadelphia connection. You're much more likely to get media attention if you always insert a 'local' hook.
If you'd like more information on how to successfully pitch journalists—and more help refining your pitches—consider joining my new Expertizing Publicity Forum http://www.Expertizing.com/forum.htm where you can pitch top journalists (and several literary agents) directly each week for five months. The journalists have guaranteed feedback on each and every pitch—so this is a tremendous learning opportunity, as well as a chance to get serious media attention. Participating journalists are from publications as diverse as The New York Times to CNN. More information at http://www.Expertizing.com/forum.htm.
Fern Reiss is CEO of PublishingGame.com, offering books, workshops, and consulting on how to get a literary agent, publish, and promote a book. She is also CEO of Expertizing.com, teaching people how to get more media attention for themselves and their business; in the past six months, she's been quoted in over 100 publications from the NY Times to Wall Street Week. Sign up at http://www.PublishingGame.com/signup.htm for her complimentary email newsletter on how to get more media attention for yourself, your book, and your business, or sign up for the new Expertizing Pitching Forum at http://www.Expertizing.com/forum.htm.

In business since 1991, Terry Green is the founder/CEO/President of BizEase Support Solutions, an American-based, online marketing support company comprised of a team of talented professionals from around North America. BizEase excels at providing speakers and business coaches worldwide with seamless online marketing solutions, from setting up ecommerce solutions, membership sites, web design and maintenance, to writing blog posts and managing Social Media and PR campaigns. BizEase clients (who span five continents) take great joy in allowing the BizEase team to take care of the details so they can get back to doing what they do best! Click here to get our bi-weekly tips ezine delivered to your inbox every other Friday, with tips on plugins, apps, and tools to make you more productive today!