by Fern Reiss, CEO, PublishingGame.com/Expertizing.com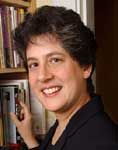 The publishing question I am most-often asked is, "How do I publicize my novel?" Publicizing a novel is not much more difficult than publicizing nonfiction. Try these methods of novel publicity to get started (for more tips, see www.PublishingGame.com/novelreport.htm)
Put nonfiction hooks in your novel
The reason most authors find nonfiction easier to publicize than fiction is that nonfiction, almost by definition, contains 'hooks' around which you can leverage publicity: How-to books on golfing, for example, lend themselves to doing talk radio shows where you share your golfing techniques; nonfiction guides to golden retrievers can become print articles on caring for your golden retriever. But novels can enjoy the same sorts of hooks if you consciously insert them. So think carefully about your passions—hobbies, pastimes, collections, pets—and then integrate your favorites into your novel. If you're an avid golfer, make one of your characters an avid golfer. If you love your golden retriever, put one in as a central character in your novel. Golfers like to read books about golfers, and dog-lovers like to read books about dogs, so be sure you're working your hooks and going after your natural audience. That way, you can get the same broadcast and print coverage for your novel that you would for a nonfiction book with that hook.
Market to non-bookstores
Once you've got a few good nonfiction hooks in your novel, plan your marketing efforts around them and aim at non-bookstores. If your character is an avid golfer, you can sell your novel at golf conventions and golf shows and golf pro shops and golf courses. If your novel revolves around golden retrievers, you can find and market to the (vast) dog-loving audience at dog shows, pet shops, and veterinarian offices. It's hard to make your novel stand out in a bookstore full of novels—but easy for a book to stand out in a pet shop. When I told one of my clients, Stuart Ballan, that according to a Harvard Business School report, 84% of books in large US bookstores sell 2 copies or fewer each year, we decided that it made more sense for him to ignore the bookstore market entirely; instead, with my suggestions, he sold 10,000 copies of his book to grocery stores.
Include reality in your novel
The more real items you can include in your novel, the more you broaden your marketing options. So include real locations, real corporations, real associations. (Of course, be sure you use these real venues and groups just as colorful background detail; don't say anything libelous and don't violate trademarks, obviously.) Once your book includes real locations and groups, you can try to sell your books in those locations, make quantity sales to those corporations and associations.
Figure out a reading alternative
Sadly, not that many people attend book readings unless the author is already famous. So what can you do if you're a good, but not-yet-famous novelist? Design an alternative to the traditional reading—for example, a dramatic reading in character, or a nonfiction talk based on the topic of the novel. Your target audience will be interested in a nonfiction presentation or special event just as much (or maybe more) than a reading—and you'll likely sell more books as a result.
Try some novel ideas
Finally, capitalize on all the clever creative tricks you can maneuver only as the writer of a novel—such as writing in a cameo appearance for a lucky reader: Hold a lottery where the winner gets the cameo (and everyone gets added to your mailing list.) Or donate a cameo in the book to a charity auction or membership drive in an organization related to the topic of the book.
Think out of that proverbial box—and work some novel ideas that nonfiction writers really can't touch. (For more novel ideas, get my 11-page special report, "Novel Publicity" on how to publicize your novel most effectively—available at www.PublishingGame.com/novelreport.htm (for children's books, see www.PublishingGame.com/childrenreport.htm)
By following these suggestions, you'll be able to simply and effectively publicize your novel. Let me know how it goes!
Fern Reiss is CEO of PublishingGame.com (www.PublishingGame.com) and Expertizing.com (www.Expertizing.com) and the author of The Publishing Game: Find an Agent in 30 Days, The Publishing Game: Bestseller in 30 Days, and The Publishing Game: Publish a Book in 30 Days as well as several other award-winning books. She also runs The Expertizing® Publicity Forum where you can pitch your book or business directly to journalists and literary agents; more information at www.Expertizing.com/forum.htm. Sign up for her free monthly report on promoting your book and business at www.PublishingGame.com/signup.htm.

In business since 1991, Terry Green is the founder/CEO/President of BizEase Support Solutions, an American-based, online marketing support company comprised of a team of talented professionals from around North America. BizEase excels at providing speakers and business coaches worldwide with seamless online marketing solutions, from setting up shopping carts and editing video, to writing blog posts and managing Social Media and PR campaigns. BizEase clients (who span five continents) take great joy in allowing the BizEase team to take care of the details so they can get back to doing what they do best! Click here to get our weekly tips ezine delivered to your inbox every other Friday, with tips on plugins, apps, and tools to make you more productive today!