by Fern Reiss, CEO, PublishingGame.com/Expertizing.com
Join Fern's Facebook Writing and Publishing group at http://harvard.facebook.com/group.php?gid=6138914001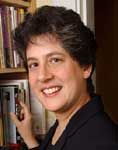 'Social networking' has become the latest buzz phrase – but what is social networking exactly, and why would you want to get involved in it? The answer is that social networks—Facebook, LinkedIn, Ryze, Bebo, MySpace, etc—are fast becoming a phenomenon worth paying attention to, and are potentially poised to usurp many of the publicity and advertising dollars formerly vested in the more traditional media. In today's world, you become known by the talks you give and the articles you write. In tomorrow's world, you'll be known by your online profile. If you're an author, independent publisher, or small business owner, the earlier you jump in and get involved, the more connected you'll be five years from now—and the better your business will be doing.
Here's how to get started:

Decide which social network works for you
Ideally, every small business owner should be working all the social networks, but of course, most people barely have enough time for even one. So pick the social network that makes the most sense for you and your business. LinkedIn is currently the most 'professional' network, garnering the business of most of the Fortune 500 company executives. If these people are your audience, that's where you should be. Ryze, while still professional, is a bit more 'chatty' than LinkedIn; it's somewhat easier to make new friends and acquaintances on Ryze, whereas on LinkedIn, you're really cultivating the offline connections you've already made. MySpace is preferable if your market is teens. Bebo is the social network of choice if you're European. And Facebook, which started as a site for college students, is rapidly becoming a world favorite, because it's the most user-friendly and the most 'sticky' to use. (I'm most active on both Facebook and LinkedIn, but I have profiles set up on most of the social networks.)
Create a profile
Many people are using social network sites just to stay in touch with their friends and relatives and have some fun. But if your ultimate purpose is business, then keep that in mind when you create your profile. Include only information that you would want clients, vendors, business partners, and potential clients to discover. Don't share details that are too personal or too revealing (and similarly, on the networks that let others post about you—such as Facebook—don't let friends post photos, videos, or other details about you that you wouldn't want made public.) It might be acceptable when college students on the networks tell each other about their latest hangover or sexual exploit; your clients aren't likely to find it as amusing. On some of the networks, such as Facebook, there's a way to distinguish between true friends (who can see all of your details) and acquaintances (who can see just your business profile), but don't take any chances: Don't post anything you don't want the world to view.
Start "making friends"
The more friends you have on the social networks, the more you can do. So start finding your friends. Most of the sites have functionality that searches your online address book to see which of your friends are on the network, which is by far the easiest way to get started. Once you've found a few friends and colleagues, look through their friends and acquaintances, to find more familiar names and faces. If you're diligent about checking back to see whom your friends have befriended, you can accumulate dozens of friends each day. (Feel free to start off by befriending me on Facebook. If you're not already listed, you'll have to register first.)
Get involved
Once you've made a handful of friends, start getting involved. Each of the networks has 'groups' that you can join to connect with people of similar interests. Dip into a few different groups and see what they're talking about. When you join a conversation, always include your contact details (both on the social network and off-line) so that potential clients and customers can find you if they'd like more information. Try several different groups to see what's out there. Then, when you've checked around, settle on two or three that seem to best match up with your business interests and become 'regulars' on those groups: Participate in conversations, provide information, make helpful comments. (Try out my Writing and Publishing group at http://harvard.facebook.com/group.php?gid=6138914001.) On some of the networks, such as LinkedIn, you can also position yourself as an expert by answering questions in your area of expertise, which is definitely worth doing if you have enough time to do it consistently to build up a reputation.
Start your own group
Once you've got the hang of how groups work, start one of your own. Put up the reason for the group and a few posts before you invite anyone to join. Then invite all your friends. Remember when you create the group to set the group profile to open/global so that other people can join. You can also send a message to everyone in the group at once asking them all to invite friends and colleagues. Once you have a critical mass of people on the group, start mentioning the group in other places: In posts to listserves, in your email signature, on your website, etc.
There are a myriad of other creative things you can do on social networks too, but these tips are a great way to get started. Happy networking!
Fern Reiss is CEO of PublishingGame.com (www.PublishingGame.com) and Expertizing.com (www.Expertizing.com) and the author of the books, The Publishing Game: Find an Agent in 30 Days, The Publishing Game: Bestseller in 30 Days, and The Publishing Game: Publish a Book in 30 Days as well as several other award-winning books. She also runs The Expertizing® Publicity Forum where you can pitch your book or business directly to journalists; more information at www.Expertizing.com/forum.htm. Sign up for her complimentary newsletter at www.PublishingGame.com/signup.htm And definitely sign up for her Facebook Writing and Publishing group at http://harvard.facebook.com/group.php?gid=6138914001


In business since 1991, Terry Green is the founder/CEO/President of BizEase Support Solutions, an American-based, online marketing support company comprised of a team of talented professionals from around North America. BizEase excels at providing speakers and business coaches worldwide with seamless online marketing solutions, from setting up ecommerce solutions, membership sites, web design and maintenance, to writing blog posts and managing Social Media and PR campaigns. BizEase clients (who span five continents) take great joy in allowing the BizEase team to take care of the details so they can get back to doing what they do best! Click here to get our bi-weekly tips ezine delivered to your inbox every other Friday, with tips on plugins, apps, and tools to make you more productive today!