by Fern Reiss, CEO, PublishingGame.com/Expertizing.com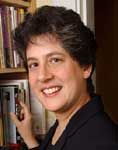 Here, some seldom-considered tips on getting more publicity for your book and business, straight from the top journalists and literary agents who participated in our Expertizing Publicity Forum.
Be prepared for The New York Times
When a participant in the Expertizing Publicity Forum pitched the New York Times business columnist, the columnist was very interested in pursuing it as a feature story—until she went to the business's website, which was under construction. She notes that it's important for authors and business owners to be fully prepared before they send press releases or get in touch with journalists. This sounds obvious, but novices make this mistake all the time. "I think this business is a great idea, but I don't know that I'd want to pitch a national paper if your website isn't ready," she cautions. So be sure you have all your ducks lined up, before you pitch the nationals.

Share your personality with Inc Magazine
One of the editors at Inc. Magazine stresses that you need to share anecdotes, stories, and colorful details to make an appealing pitch. She tells businesses that want to be in Inc. to forget the press release format, and send her a letter emphasizing the most unusual and dramatic parts of their journey. Most of all, she says, "Let your own voice and character shine through the pitch. A personality profile lies buried at the heart of many great business stories. Give me a sense of how you think about yourself and the world. Persuade me that you're someone Inc. readers will want to spend time with."
One of the Expertizing Publicity Forum participants followed this editor's advice—and landed a multi-page feature on her business in this important publication.
Provide details for Time Magazine
The most effective pitches, says a writer at Time Magazine, contain plenty of details. When Selena Cuffe, President of Heritage Link Brands, utilized the Expertizing Publicity Forum to pitch Time Magazine, she hit a home run—except that the writer needed many more details, and told Selena that her national business editors needed numbers, numbers, and more numbers—everything from details of revenue to how long they'd been in business.
Selena provided the details—and ended up with a feature on her business in Time Magazine.
Remind literary agents of your connection to your audience
Chioma Isiadinso, CEO of Expartus, a successful admissions consulting company, participated in the Expertizing Publicity Forum because she was hoping that a book on the topic might expand her platform, and broaden her business appeal. She connected with a literary agent through the forum, but the agent thought publishers would want to know how Expartus was set up to reach its readers, via email lists, speaking schedule, etc. "Publishers will want to know that the author has instant access to readership, with the savvy to secure that readership with or without the publisher's help."
Chioma added a section to her proposal—and with the agent's help, succeeded in selling her (unwritten) book, Brand Your Way to an MBA, to Sourcebooks, a major publisher. (You'll be able to find Chioma's book in bookstores next year.)
These are just a few of the journalists, editors, and literary agents you'll have the opportunity to pitch and learn from in the Expertizing Publicity Forum (www.Expertizing.com/forum.htm) starting in November and January. Don't miss the opportunity to catapult your book and business to international media and publicity.
Fern Reiss is CEO of PublishingGame.com and Expertizing.com and the author of The Publishing Game: Find an Agent in 30 Days, The Publishing Game: Bestseller in 30 Days, and The Publishing Game: Publish a Book in 30 Days as well as several other award-winning books. She also runs The Expertizing® Publicity Forum where you can pitch your book or business directly to journalists; more information at www.Expertizing.com/forum.htm. Sign up directly for her free monthly report on promoting your book and business at www.PublishingGame.com/signup.htm.

Send to Kindle
In business since 1991, Terry Green is the founder/CEO/President of BizEase Support Solutions, an American-based, online marketing support company comprised of a team of talented professionals from around North America. BizEase excels at providing speakers and business coaches worldwide with seamless online marketing solutions, from setting up shopping carts and editing video, to writing blog posts and managing Social Media and PR campaigns. BizEase clients (who span five continents) take great joy in allowing the BizEase team to take care of the details so they can get back to doing what they do best! Click here to get our weekly tips ezine delivered to your inbox every other Friday, with tips on plugins, apps, and tools to make you more productive today!