Get More Media Attention
by Fern Reiss, CEO, PublishingGame.com/Expertizing.com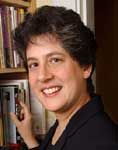 "I have a great book, but I can't seem to get the attention of journalists!" is a lament I hear over and over again. Here are five surefire ways to get more consistent media attention from journalists:
Know which publications to pitch. Don't send out press releases or emails to publications without knowing which publications you're pitching. Targeted pitching is almost always more effective than scattershot pitching; it's like the difference between firing a gun out of a window hoping to hit something, and learning how to shoot the gun so you can actually aim at something specific. Before you pitch, read back issues of the publications—enough so that you can truly understand the differences between the magazine you're pitching, and similar publications on the market. When I wanted more attention for my Expertizing business, for example, I read back issues of a dozen business magazines before zeroing in on the one that was most desirable and appropriate for covering my story. Then I took my aim carefully—and got a full page feature (in Fortune Magazine). It all comes down to doing your homework.

Research which journalists to pitch. Similarly, research the journalists at the publication you're pitching, and make sure you're pitching to the most appropriate reporter or editor for your story. Google them to read other stories they've written. The more you know about them, the better and more specifically you can tailor your pitch to them.
Know what to pitch. Make sure you've got a news angle. Just telling journalists about your book usually won't do any good; you need a news peg. And just because your book is new doesn't mean that you can use that as a news angle: New books, like new businesses, aren't themselves compelling enough for journalists. (Stay tuned next month for what makes for a compelling news hook.)
Know how to pitch. There are a few general rules to follow in dealing with journalists. The most important, perhaps, is to remember that they're very busy—and that to be effective, your pitch needs to be delivered in a really coherent, organized, and appropriate way. So if the pitch needs data to make it work, include the data; if the story requires talking to other sources, suggest some. And never, never send a journalist an email attachment.
Know when to pitch. Knowing when to pitch is as important as knowing whom and what to pitch. If a publication is on deadline, for example, they're not going to be particularly interested in your pitch—no matter how good it is. On the other hand, pitching during traditional down times can be a surprisingly effective way to garner more media attention than you otherwise might; the week of Thanksgiving, for example, is a particularly good time to pitch, as is the week between Christmas and New Year's. (Get busy!)
Follow these simple rules for pitching, and media attention for your book will go up dramatically. Then check out my new Expertizing Pitching Forum http://www.Expertizing.com/forum.htm where you can pitch top journalists directly each week for five months—and watch your media hits soar!

Fern Reiss is CEO of PublishingGame.com, offering books, workshops, and consulting on how to get a literary agent, publish, and promote a book. She is also CEO of Expertizing.com, teaching people how to get more media attention for themselves and their business; in the past six months, she's been quoted in over 100 publications from the NY Times to Wall Street Week. Sign up at http://www.PublishingGame.com/signup.htm for her complimentary email newsletter on how to get more media attention for yourself, your book, and your business, or sign up for the new Expertizing Pitching Forum at http://www.Expertizing.com/forum.htm.

In business since 1991, Terry Green is the founder/CEO/President of BizEase Support Solutions, an American-based, online marketing support company comprised of a team of talented professionals from around North America. BizEase excels at providing speakers and business coaches worldwide with seamless online marketing solutions, from setting up ecommerce solutions, membership sites, web design and maintenance, to writing blog posts and managing Social Media and PR campaigns. BizEase clients (who span five continents) take great joy in allowing the BizEase team to take care of the details so they can get back to doing what they do best! Click here to get our weekly tips ezine delivered to your inbox every other Friday, with tips on plugins, apps, and tools to make you more productive today!