by Fern Reiss, CEO, PublishingGame.com/Expertizing.com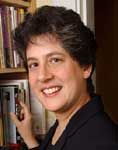 It's great to have friends. But when it comes to publishing and promoting your book, sometimes your friends can be more of a hindrance than a help. Here are five things your best friends won't tell you:
Your manuscript is terrible. Friends, by definition, are nice to you. So regardless of how bad your friends think your book manuscript is, they probably won't tell you. (Moreover, they won't necessarily know; unless you have close
friends who are involved in the book industry, they're unlikely to have a professional opinion on your book.) So while it's good to get encouragement from your friends, it's not a good idea to rely on their judgment about the quality of your manuscript. If there's one thing literary agents hate, it's to get letters telling them how many of the author's friends loved the manuscript.

Your cover art is also terrible. Similarly, your friends are unlikely to mention that the cover design you just paid $100 for looks like a cover that someone paid $100 for. If you're going to publish a book, get a professional cover design. Don't rely on an amateur—even if your friends think it looks fine. And get a professional opinion on the cover before you spend megabucks printing it.
You don't understand the business. Friends like to be supportive. So it's unlikely that your close friends, when you share your ideas of putting thousands of dollars into a publishing project, will be impudent enough to challenge you on your business acumen. But just because your friends don't ask you what you're doing, it doesn't mean they're not wondering. If you told them you were going to go out and become a neurosurgeon, they might not confront you either—but that doesn't necessarily mean it's a good idea.
No, you won't be great on Oprah. Close friends don't want to rain on your parade, so they're probably not going to tell you that you have a snowball's chance of getting onto Oprah, and that even if you make it, you'll be awful. Anyone can learn to do publicity—but you do need to learn it, you can't just go out and do it. Make sure you don't let your friends' confidence in you cloud reality.
You've been scammed. There are tons of scams in this industry—from purported 'literary agents' who charge editing fees, to subsidy companies that aren't really planning on marketing your book. But your friends, even if they see you in the process of being fleeced, may be reluctant to share their suspicions, for fear of offending you. If you're being scammed, don't count on friends to set you straight.
Having said all that, what your friends can help you with is publicizing your book. Let them know what's new with your book, send them frequent emails, tell them what they can do to help your publicity efforts. Friends can help with everything from badgering bookstores to carry your book, to throwing you book parties, to putting in a good word with the media. So enlist your friends in your book publishing and publicity effort. And enjoy.
Fern Reiss, CEO of PublishingGame.com/Expertizing.com, is the author of The Publishing Game: Bestseller in 30 Days (book promotion), The Publishing Game: Find an Agent in 30 Days (traditional publishing), and The Publishing Game: Publish a Book in 30 Days (self-publishing). To learn how to get better media attention for your book and business, sign up for Fern's free Expertizing email newsletter at http://www.PublishingGame.com/signup.htm or register for her Expertizing Publicity Forum at http://www.Expertizing.com/forum.htm

In business since 1991, Terry Green is the founder/CEO/President of BizEase Support Solutions, an American-based, online marketing support company comprised of a team of talented professionals from around North America. BizEase excels at providing speakers and business coaches worldwide with seamless online marketing solutions, from setting up ecommerce solutions, membership sites, web design and maintenance, to writing blog posts and managing Social Media and PR campaigns. BizEase clients (who span five continents) take great joy in allowing the BizEase team to take care of the details so they can get back to doing what they do best! Click here to get our bi-weekly tips ezine delivered to your inbox every other Friday, with tips on plugins, apps, and tools to make you more productive today!