Send to Kindle
The following article was taken from an issue of "Perceptions and Realities," a newsletter published by Naomi Karten, Karten & Associates regarding "feedback gathering." Since customer service is vital to the success of any business, I thought this would be an appropriate topic.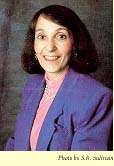 Feedback Gathering: A Process, Not an Event
by Naomi Karten
In many organizations, feedback gathering is viewed as an isolated, ever-so-occasional activity, such as a survey or focus group. The activity is often treated as an end in itself rather than as a means to understand and respond to customer needs. Not only is it an end, but it's often an incomplete end; a great many organizations which gather customer feedback do nothing with the information they've obtained.

For example, in one company I visited, the division had conducted a customer satisfaction survey which revealed that customers were dissatisfied with certain aspects of the group's performance. In particular, many customers felt the service group didn't understand their business needs. Not a trivial issue, right?
When I asked the manager what his customers actually meant by this grievance, he said he didn't know and confessed that no follow-up had been done with customers to learn more about their complaints. Worse, no steps had been taken to address the concerns customers had raised. When was this survey conducted? More than a year earlier!
I wish I could say this type of situation is unusual, but it's not. In fact, in many organizations where I've asked those who have conducted surveys what they have done with their findings, the answer is a point blank "Nothing!"
The implications of doing nothing
This failure to take action is much worse than just a lost opportunity; it can be a major step backwards in building client confidence and respect because, having been asked for their feedback, customers then watch for changes to take place as a consequence of their feedback. And when they watch … and watch … and watch, and see no attention being given to their feedback, they question whether those who requested their feedback are really listening to them or just going through the motions.
Make no mistake about it; gathering feedback and taking no action based on the findings can be more deleterious to your reputation than not gathering feedback to begin with.
The process for developing a process
To be successful, feedback gathering must be viewed not as an event or activity, but as part of an ongoing process of building and maintaining strong, effective relationships with customers. The starting point in developing a feedback gathering process is to address the following questions:
What are your objectives? Is it to assess client satisfaction? That's the most common objective, but it is not the only possibility. You may also want to keep track of what clients describe as important to them. You may want to know what's changing in their environment that could affect your ability to serve them. You may find it helpful to identify the pressures they are experiencing. You may also want to periodically reassess whether they really understand the nature and scope of your services. If you are positive they understand your services, you could be in for a surprise.
When should you gather feedback? Possibilities include: at the start of a new customer relationship, periodically throughout your working relationship, at selected checkpoints during a lengthy project, during times of significant stress or service related changes, when redesigning client services, and at the first sign of client dissatisfaction.
How do you want to gather feedback? Do you want to use surveys, interviews, focus groups, periodic meetings, gripe sessions, dropping by for casual chats? No one method alone is sufficient. A well-thought-out feedback process includes a combination of methods, each used where it will be most effective.
Who should participate in the feedback-gathering process? Members of your own organization? Outside service providers? What about members of the client groups from whom the feedback is being gathered? One of the best examples I've seen involved participation by clients in gathering feedback from clients.
What will you do with what you learn from your feedback-
gathering activities? Will you assess the need for service changes? Will you seek additional feedback to clarify ambiguous responses? Will you communicate your findings to your customers? Will you do … nothing???
There is much more to keep in mind in developing an effective feedback-gathering process, but these questions provide a good starting point. I'll be addressing the elements of a feedback process in more detail in future issues. In the meantime, let me know what other questions or concerns you have. I value your feedback.
Copyright © 2003 Karten Associates. Naomi Karten is a professional speaker and author, who presents seminars, presentations and consulting to help organizations improve customer satisfaction, strengthen teamwork and manage change. 781-986- 8148, www.nkarten.com

Send to Kindle