by Fern Reiss, CEO, PublishingGame.com/Expertizing.com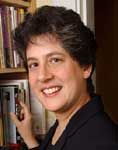 If you're heading off to Book Expo America this month, you already know that it's the largest book trade event held in the U.S. and second only to the Frankfurt Book Fair internationally. And whether you're exhibiting a self-published book at the show, signing autographs in your publisher's booth, or just planning to walk the floor, you can make it a more profitable experience. Here's how:

Book other gigs
If you're shelling out all the money to get to BEA (in NYC this year), you should add in a revenue-enhancing event to the financial drain that BEA would otherwise be. Announce a workshop or seminar on a topic of interest to your readers, or pull together a group of authors to run an event. Then, rather than coming out financially behind as a result of BEA, you'll have a chance of breaking even.
In business since 1991, Terry Green is the founder/CEO/President of BizEase Support Solutions, an American-based, online marketing support company comprised of a team of talented professionals from around North America. BizEase excels at providing speakers and business coaches worldwide with seamless online marketing solutions, from setting up shopping carts and editing video, to writing blog posts and managing Social Media and PR campaigns. BizEase clients (who span five continents) take great joy in allowing the BizEase team to take care of the details so they can get back to doing what they do best! Click here to get our weekly tips ezine delivered to your inbox every other Friday, with tips on plugins, apps, and tools to make you more productive today!