by Alicia M Forest, MBA
Multiple Streams Queen & Coach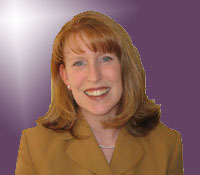 Do you ever find yourself tempted to purchase something online, and even with a money-back guarantee, you're still not quite sure about handing over your cash?
Well, some of your prospects will feel the same way as they read your sales page for your product or service. Your offer sounds great, the right guarantee eliminates their risk, but they still wonder if whatever it is they are considering purchasing is right for them.
If you want to increase the likelihood that they will take out their wallet, simply offer them a free or paid trial! Haven't you loved it when you've been given the option to try something out for free or very little cost to make sure it's what you want?
Send to Kindle
In business since 1991, Terry Green is the founder/CEO/President of BizEase Support Solutions, an American-based, online marketing support company comprised of a team of talented professionals from around North America. BizEase excels at providing speakers and business coaches worldwide with seamless online marketing solutions, from setting up shopping carts and editing video, to writing blog posts and managing Social Media and PR campaigns. BizEase clients (who span five continents) take great joy in allowing the BizEase team to take care of the details so they can get back to doing what they do best! Click here to get our weekly tips ezine delivered to your inbox every other Friday, with tips on plugins, apps, and tools to make you more productive today!