Be a Sought-After Speaker

By Fern Reiss, CEO, PublishingGame.com/Expertizing.com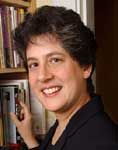 You might be the best speaker in the world—but if you don't know how to behave on the speakers' circuit, you won't end up with a lot of bookings. Agencies and organizations far prefer to work with and book professional speakers who know how to conduct themselves. Whether you're just breaking into a speaking career, or you've been speaking professionally for years, consider the following suggestions to catapult your speaking career to the next level:
Be flexible. If the organization wants a 90-minute keynote instead of your usual hour, accommodate them. If they've asked you to stay around for the drinks and schmoozing, be available. If they want a book signing, give it to them. The more agreeably you behave, the better your clients will like you—and if you're working with a speakers' bureau, the more they'll appreciate you, too. You shouldn't allow a client to talk you out of money or perks that are part of your standard package, but if they've particularly requested something that you can easily accommodate, be flexible. It'll pay off well in the long run.

Help publicize your clients. It's not your job to publicize events for which you've been booked—but if the opportunity presents itself, and if it's for an occasion or event that's open to the public, boy oh boy will your clients appreciate it! So include the details of their conference or workshop on your website. Highlight it in your email newsletter. Mention it in any interactions with the press. Not only will your clients sincerely appreciate it, but you'll find that it increases your prestige, too.
Toss in some freebies. Most organizations will greatly appreciate any freebies that you can include. So hand out a special report, or a customized notebook, or free copies of your book. (I've used this as a selling point for my $10,000 speaking fees—I'll toss in 500 'free' books, each valued at $20, which means that they're getting me for free.) Many organizations that can't justify a high speaking fee can afford it more easily if they have the opportunity to sell (or include in their conference price) 500 of your books. And if you've self-published, this won't cost you more than $1000.
Follow the rules. Ask the conference or event organizer what is, and isn't, permissible. Can you collect business cards? (Some organizations prefer that you don't.) Is it ok if you mention other speaking gigs or products? (Many conference organizers consider that a no no.) Would they mind if you mention your gig in your promotional materials and on your website? (When you speak to corporate clients, they'd often prefer not to be included on your list of clients.) Just ask before you act, and then follow their directions.
Follow up. If you've promised your audience something—a missing bit of information, a contact email, a resource—don't forget to follow up. And remember that a follow-up to your audience is a great idea anyway—who knows which of them may be responsible for your next speaking opportunity.
Say thanks. Always, always thank the people who brought you in—the conference organizers, the person who introduced you, anybody who was particularly helpful in facilitating your engagement. A little professionalism in this business goes a long way, and too few speakers remember this. While you're at it, remember to say thanks to your agency and, if you were able to collect their email addresses, your audience members as well.
By following these simple guidelines, you'll find that you get more speaking engagements—and better feedback from everyone involved. So get out there and make this your best speaking year ever!
Fern Reiss is CEO of PublishingGame.com, offering books, workshops, and of course talks on how to get a literary agent and promote a book. She is also CEO of Expertizing.com, teaching people how to get more media attention for themselves and their business; in the past six months, she's been quoted in over 100 publications from the NY Times to Wall Street Week. Sign up at http://www.PublishingGame.com/signup.htm for her complimentary monthly email newsletter on how to get more media attention for yourself and your business.

In business since 1991, Terry Green is the founder/CEO/President of BizEase Support Solutions, an American-based, online marketing support company comprised of a team of talented professionals from around North America. BizEase excels at providing speakers and business coaches worldwide with seamless online marketing solutions, from setting up ecommerce solutions, membership sites, web design and maintenance, to writing blog posts and managing Social Media and PR campaigns. BizEase clients (who span five continents) take great joy in allowing the BizEase team to take care of the details so they can get back to doing what they do best! Click here to get our weekly tips ezine delivered to your inbox every other Friday, with tips on plugins, apps, and tools to make you more productive today!