Achieve Maximum Results With Minimum Effort
By Cheryl Vallejos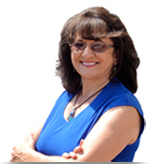 Do you find yourself putting in long hours at work or your business only to feel at the end of the day that you haven't accomplished anything? Would you like to become more efficient and achieve more with less effort?
The answer is easy! You may have some poor work habits that you can easily change. First, however, you have to find them. One effective way to spot your black holes is to keep a time log for a few days. See where your time and effort is really going. Is answering email sucking hours away each day? Do personal interruptions take you off track? Are you doing more for others than for yourself? Some common self-defeating patterns that rob you of efficiency might be: fear, lack of concentration, procrastination, poor time management, indecisiveness, perfectionism. Do any of these sound familiar?

After you've observed your work habits and drawn some conclusions, take a proactive stand to correct your inefficient habits. Here are some keys to becoming more efficient with less effort.
PLAN: plan your day in your PDA calendar or in Outlook and stick to it
PRIORITIZE: learn how to choose the tasks that are most important and urgent first
PURPOSE: be clear on your purpose, your mission and your goals
FOCUS: don't let anything distract you from your task at hand until it's done
ORGANIZE: stay organized, clutter free, papers filed
DELEGATE: find others to do less vital tasks, so you can do what you do best
CELEBRATE: take time to appreciate what you've accomplished, before moving on
If you find yourself stuck and either can't identify the habits that are holding you back or you're having difficulty changing, consider working with a business coach. Their support can turn your life around and help you to achieve maximum results with minimum effort. To find out more, and how a business/ life coach can help you build a thriving business and live a balanced life, contact [email protected] or call (520) 730-4456.
Cheryl Vallejos, author of "Injecting the Juice into Leadership" and "Low Carb Leadership", is a professional business leader, coach and consultant who works with clients to build their business and increase profits. Please visit www.PrimeLeaders.com for more articles, information, tips, and other great business-building benefits.
2005 Cheryl Vallejos, Prime Leaders Community

In business since 1991, Terry Green is the founder/CEO/President of BizEase Support Solutions, an American-based, online marketing support company comprised of a team of talented professionals from around North America. BizEase excels at providing speakers and business coaches worldwide with seamless online marketing solutions, from setting up shopping carts and editing video, to writing blog posts and managing Social Media and PR campaigns. BizEase clients (who span five continents) take great joy in allowing the BizEase team to take care of the details so they can get back to doing what they do best! Click here to get our weekly tips ezine delivered to your inbox every other Friday, with tips on plugins, apps, and tools to make you more productive today!